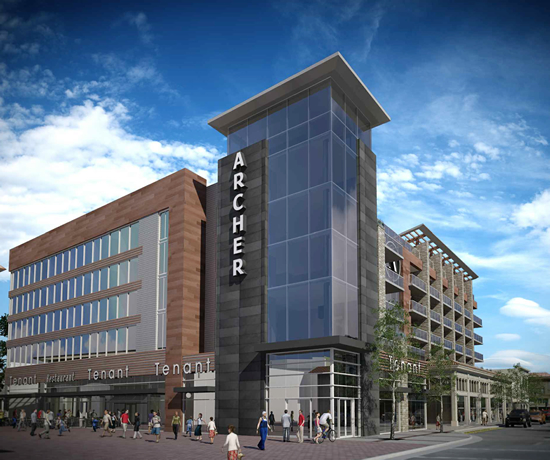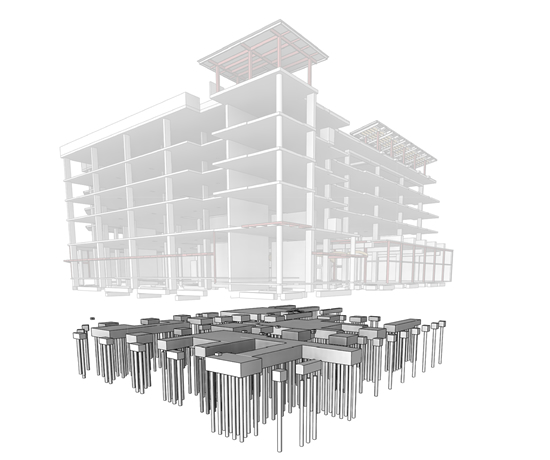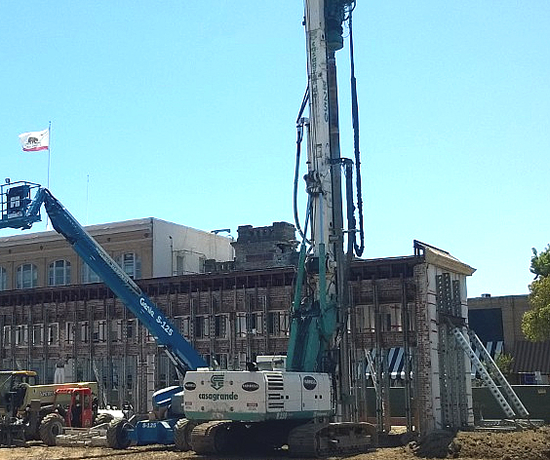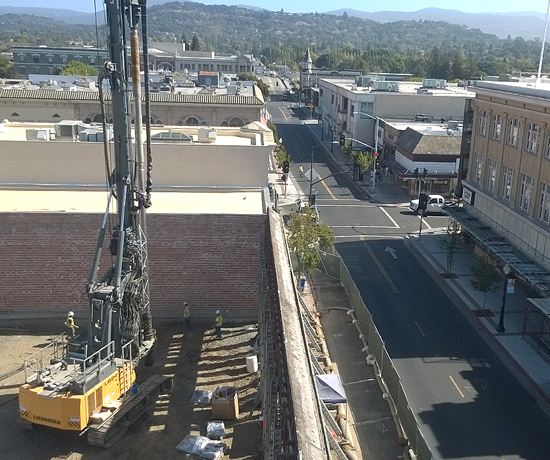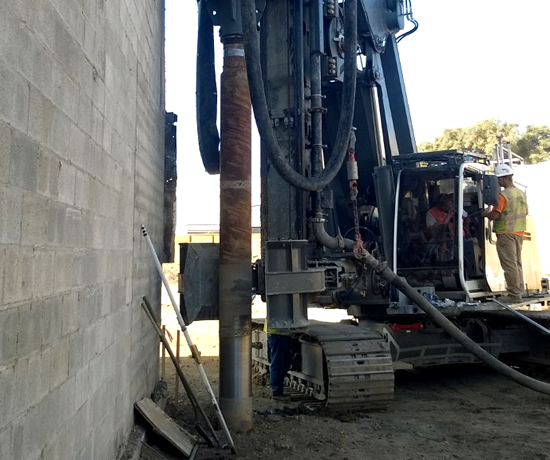 Soft/Loose Soil

Liquefaction
Project Summary
Lodgeworks selected this historic downtown Napa site for their new 6-story, luxury hotel in the heart of northern California wine country.  This new hotel nearly encapsulates the historic Napa Valley Register building and preserves the Historic Storefront Masonry facade along First Street.  The hotel and preservations will be a truly beautiful addition to the downtown Napa area.
The site is underlain by about 10 feet of fill, then 20 to 30 feet of soft clay with interbedded layers of loose clayey sand, and then medium dense to dense clayey sand and gravel.  Free groundwater was observed at about 10 feet below street level.  With an earthquake of M=6.6 and PGA=0.69g, liquefaction settlements were estimated by  Raney to approach 1- to 3-inches.
Farrell was selected as the ground improvement contractor to provide a proven solution for the challenging soil conditions.  Initially, Farrell provided a Helical Mini-Pile (HMP) solution to shore up the historic First Street store front before demolition.  During HMP construction, Farrell collaborated with the design team and proposed using Drill Displacement Pile (DDP) for structural foundation support that extended below liquefiable soil and Drill Displacement Column™ (DDC) for slab support in between structural foundations.  DDP extended to depths of 48 feet and DDC extended to depths of 35 feet.
Farrell successfully installed over 700, 16- and 18-inch diameter DDPs and 18-inch diameter DDCs. DDP and DDC advantages for this project are high capacity using full displacement construction, low noise, NO vibrations, and very low spoils.  Farrell's design solution to use HMP at the brace on the outside of the masonry wall allowed Deacon to start demolition early and got the project going during spring rains.
The project schedule was completed on time and within budget for Deacon, helping this Lodgeworks project Go Vertical with Confidence®!
"James and the Farrell team throughout 10 weeks on site kept safety, communication, and a clean site up to date each day in a professional manner. Working with this field crew was a pleasure… and I look forward to another successful job with Farrell."
Brian Hansen, Superintendent