Blu Harbor Parking Structure and Apartments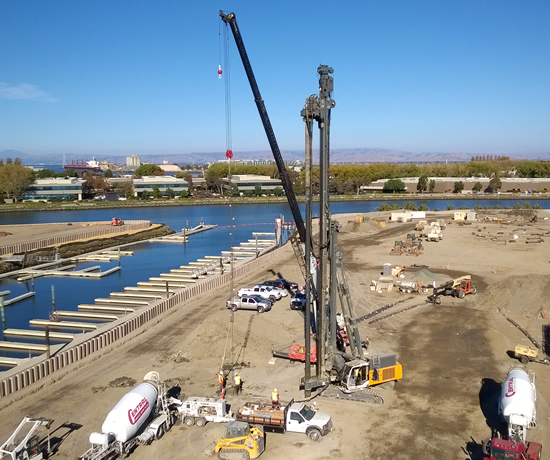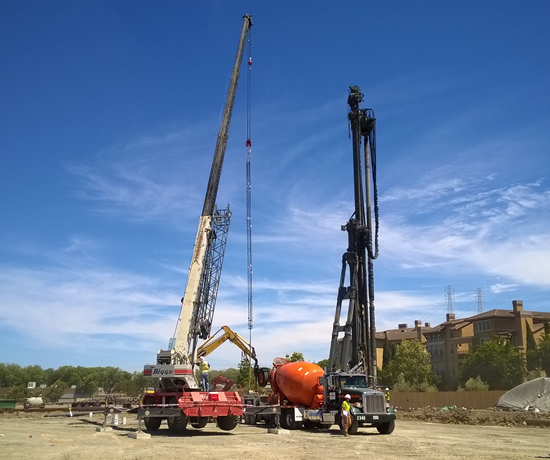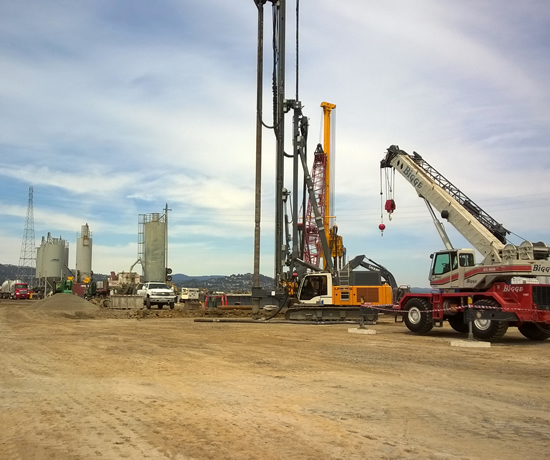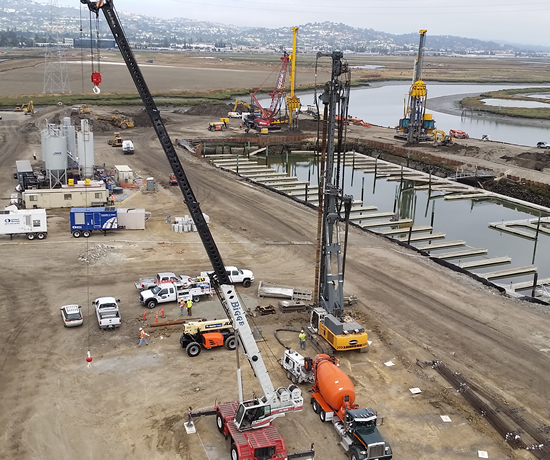 Soft/Loose Soil

Liquefaction

Lateral Spread

Contaminated Soil
Project Summary
This class A waterfront Residential Community is located at Pete's Harbor in Redwood City.  With 3,000 feet of waterfront property Blu Harbor will be a destination for the tech industry work force.  The project consists of a 7 story parking structure surrounded by high end apartments with the marina in the middle.  Farrell designed and built DDP and DDC to support the garage and surrounding apartments.
The subsurface condition within the project site consisted of undocumented fill with debris and rubble over soft compressible clay and bay mud.  The bay mud is underlain by potentially liquefiable loose sand and then medium dense to dense and stiff to very stiff alluvium. The historic site was filled with old dock debris, concrete debris, and random fill in the upper 15 feet above the bay mud.
Over 700, 16-inch and 18-inch diameter, full-displacement DDP and DDC were installed to depths of 45 and 64 feet.  DDP was selected to provide structural support of heavy foundation loads with improved settlement performance and DDC were selected to provide partial liquefaction mitigation.  Farrell performed multiple, fully instrumented, DDP pile load tests to optimize the DDP design for the various portions of the site.
DDP and DDC advantages for this project are high capacity pile using full displacement construction with low noise, NO vibrations, and very low spoils.  The project was a huge success and Pauls Corp. will be looking to Farrell to Go Vertical with Confidence® on the next one.
"By far Farrell Design-Build has been one of the best design-build contractors I have worked with…  It is not very often that a developer can work with a contractor where the trust is so great that you can believe everything that they say.  You have assembled a great team and we look forward to doing more projects with Farrell in the future."
Matt Salmon
President- West Coast Construction