Mission Piers – 2121 3rd Street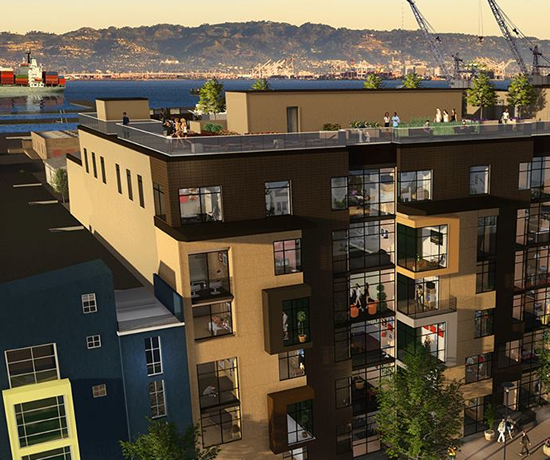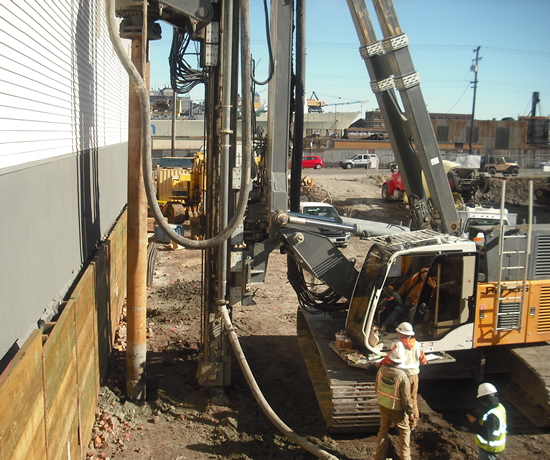 Soft/Loose Soil

Liquefaction

Lateral Spread

Contaminated Soil
Mill Creek California Trust
Project Summary
This eight-story structural concrete building provides 105 apartment units in the up-and-coming Dog Patch neighborhood of San Francisco.  On top of the building is a rooftop deck with a panoramic view of the San Francisco Bay. Within the eight-story building is a 1,150 square foot common kitchen area, a yoga studio, and over 80 parking spaces (one level below grade). The project received LEED Gold certification in 2015.
According to the boring logs and cone penetration tests in the Geotechnical Investigation report by Langan, the project site is generally underlain variable, contaminated FILL to depths of 18 to 25 feet below grade and then 7 to 18 feet of soft to medium stiff clay (bay mud), which is underlain by sand and clay over bedrock at 60 to 65 feet.  The maximum depth explored was approximately 71 feet below existing grade.  Groundwater was observed between at about 12 feet below the site. The contaminated fill contained building debris and rubble and a mix of gravel, sand, silt, and clay. The site is within the liquefaction hazard zone of the San Andreas fault.
Farrell collaborated with Langan and Nishkian to design the DDC foundation support.  With groundwater at 12 feet, liquefaction and lateral spread were both geologic hazards that required mitigation.  Farrell proposed a buttress of 18-inch diameter DDC on the west side of the site to mitigate the lateral spread with four rows of DDC at 6 feet OC.  The liquefaction was mitigated with DDC at 7 to 8 feet OC under the slab and DDC at 4 feet OC under all footings and shearwall mats.  In all, Farrell installed over 850 DDC to depths of 38 feet below the excavated basement.
DDC helped increase the footing bearing pressure to 5000 psf.  CLSM was chosen for the backfill material in the displaced compressible soil with a much higher stiffness material to improve settlement performance.  Additionally, the low permeability CLSM provided a positive plug in the ground to eliminate cross water contamination of the fill to the groundwater.   The DDC construction process produced low noise and no vibrations, resulting in no neighbor complaints.
Farrell Design-Build worked with Langan and Nishkian to help Mill Creek and Build Group make this project Go Vertical with Confidence®.