Farrell grows its ground improvement services and had to end its Geopier licenses, read more.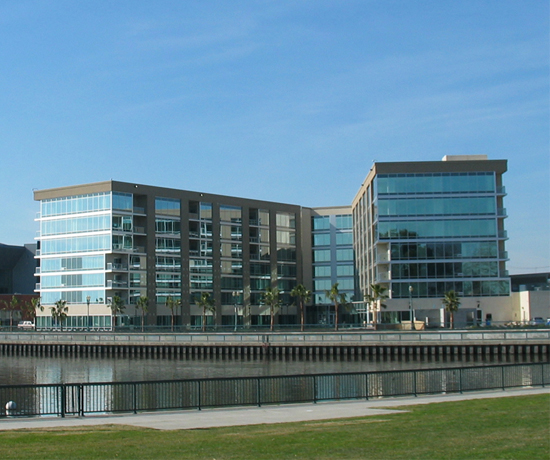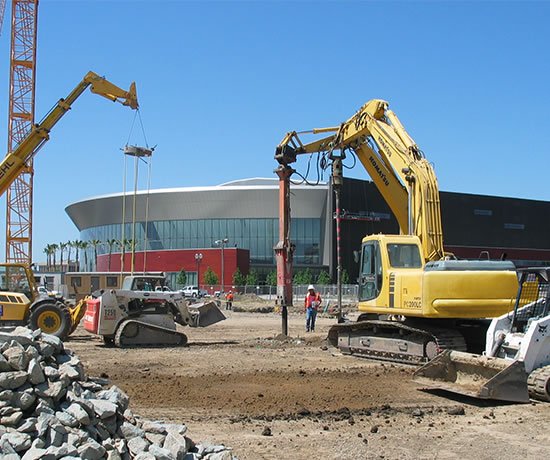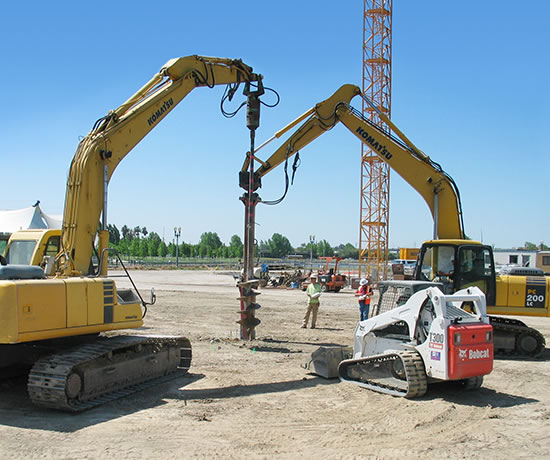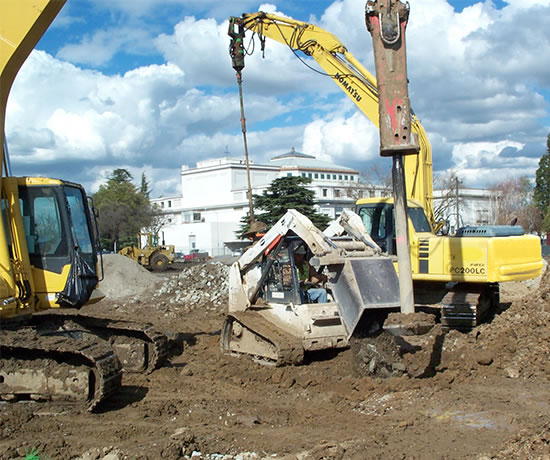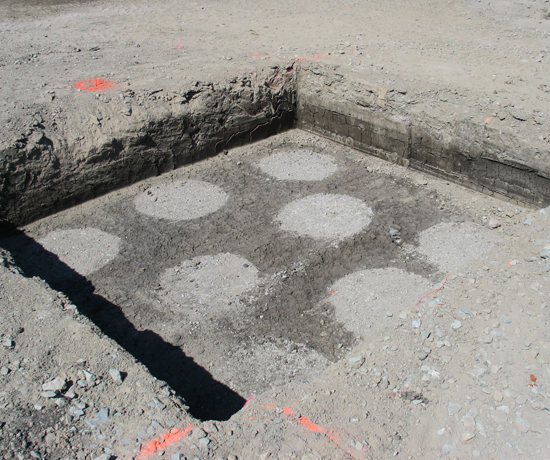 Soft/Loose Soil
Project Summary
Stockton's Waterfront Event Center was envisioned to uplift the waterfront's historically contaminated industrial sites.  This project site is located on the east end of Stockton's Deep Water Channel.  As part of the waterfront revitalization project, the Regent Hotel would finish off the sports complex and stadium on the east side of the waterfront project with a class A structure.  The construction of the hotel consisted of a 7-story, 200,000 square foot hotel included over 150 rooms and 40 condominium suites.  Column loads approach 700 kips with shear wall loads approaching 3,000 kips.
The site was underlain by deep alluvial silty sand and clay soil to 70 feet with various soft clay slough deposits near the surface.  Farrell collaborated with the engineers to solve the soft soil settlement problems with the Geopier system, a Rammed Aggregate Pier (RAP).  The RAP shaft drill depths varied between 15 and 26 feet to control settlement and provide uplift RAPs for overturning resistance.  The allowable bearing pressure using RAPs was increased to 5,500 psf for the support of conventional footings and shearwall mats.  Farrell installed over 900 RAPs including several uplift RAPs at shearwalls in 35 days.  The project was a great success with Regent Development and Kleinfelder.

From September 1999 to July 2017, Farrell Design-Build designed and constructed aggregate pier 
systems

 for its projects under license from the Geopier® Foundation Company and some of these projects are shown here. Any Geopier® project shown is not meant to represent any current affiliation with Geopier Foundation Company. Geopier®, Impact® Pier, and Rammed Aggregate Pier® are registered trademarks of the Geopier® Foundation Company. For more information, please visit Geopier® History.
"Geopier RAPs brought value to the project because the Farrell crew could work on a less than perfect pad."
Duane Wray
Regent Development