Sobrato Campus for Discovery and Innovation, SCU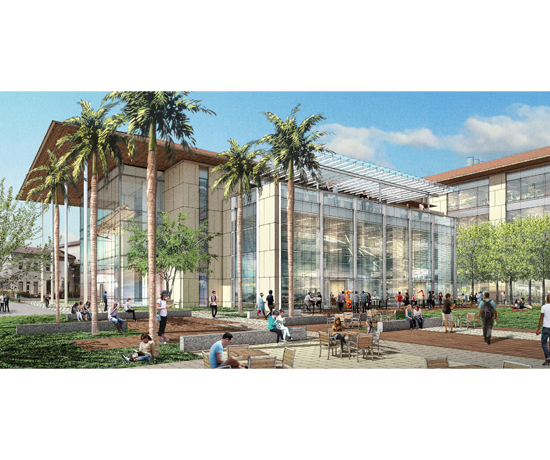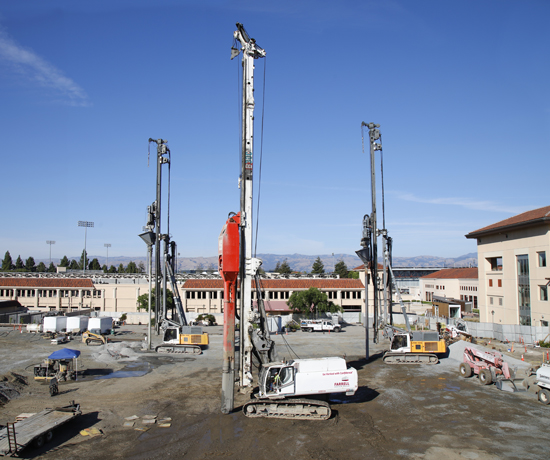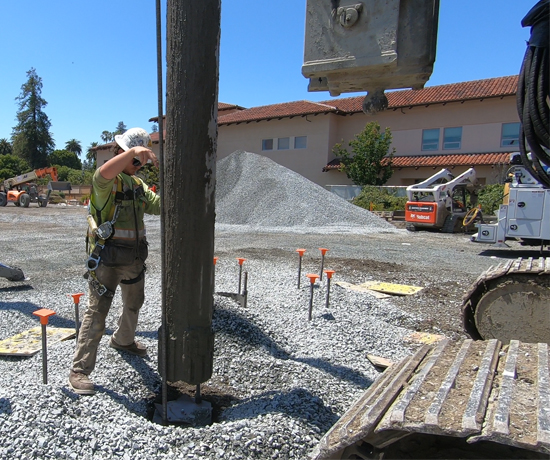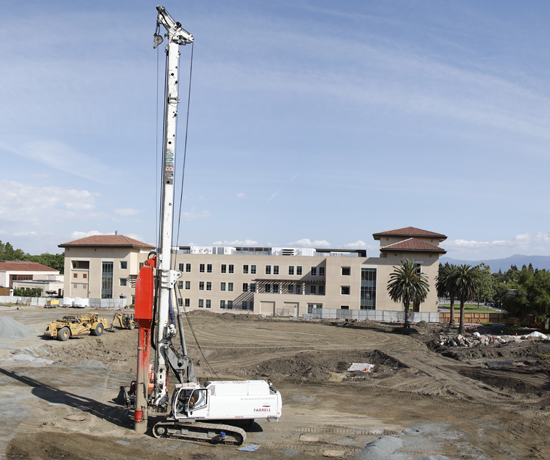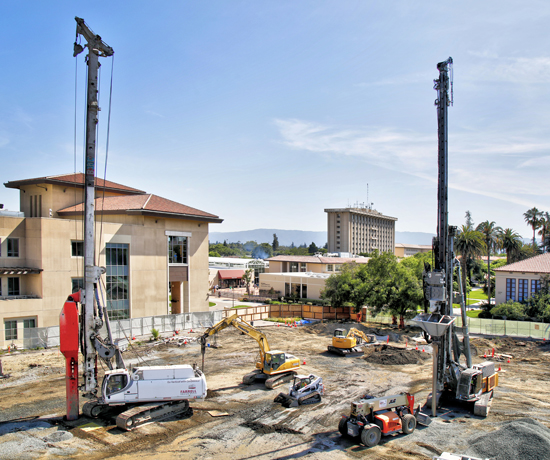 Soft/Loose Soil

Liquefaction
Project Summary:
Santa Clara University and Devcon build the new Sobrato Campus for Discovery and Innovation with planned completion in 2021. This new 270,000 square foot state-of-the-art building complex will be home to SCU's integrated Science, Technology, Engineering and Mathematics (STEM) programs. With a 4-story wing on the east side and 3-story wings on the north and south, the project will be built on the site of previous engineering buildings, creating new classrooms, labs, research, study and office spaces for the School of Engineering and the College of Arts and Science.  The new middle courtyard will open up towards Heafey Hall and Bergin Hall creating an interconnection between all of the STEM facilities.
SCU and Devcon selected Farrell Design-Build to solve the geologic hazards including liquefaction settlement and soft compressible soil settlement for reliable, long-term, foundation support of the new facility.  Farrell delivered Vibro Stone Column (VSC) & Vibro Displacement Column (VDC) ground improvement systems as the most cost-effective ground improvement solutions for the project.  Advantages of the VSC and VDC systems include liquefaction mitigation, soil densification, increased bearing capacity, uplift/tension resistance with VDC, and low spoil.
Subsurface conditions included undocumented fill, loose to medium dense sand with varying amounts of clay, silt, and gravel to depths of 25 to 30 feet with groundwater at about 10 feet below the ground surface. The VSC ground improvement system reduces liquefaction related seismic settlement at a wider spacing for slab-on-grade support and for foundation bearing capacity confinement. Post Cone Penetration Tests at the VSC improved areas showed liquefaction settlement was reduced below 1/2-inches after 15 days from installation. VDC improves the ground and increases bearing capacity for direct, high bearing capacity, foundation support.  An added feature for VDC includes type 3 VDC that employs a steel anchor that is installed to resist uplift forces at braced and moment frame foundations.
With three vibro piling-rigs, three crews, and two vibro systems, Farrell installed over 2,500 VSC and VDC elements to depths of 38 feet. With archeological explorations on-site, Farrell was able to quickly adjust column installation sequencing around the highly sensitive grading operations associated with the archeology exploration and dig areas.
Working in the heart of an active University in San Jose, Farrell demonstrated their most important commitment and Core Value: Safety First.  Being an import site, Devcon would have been required to bring in soil for later stages of the project, but as an option for Devcon, Farrell generated more pre-drill soil, thus cutting the number of truck traffic needing to haul material into the campus.  Farrell ensures Devcon and Santa Clara University – Sobrato Campus for Discovery and Innovation will Go Vertical with Confidence®!