Ironhouse Sanitary District WWTP
Farrell grows its ground improvement services and had to end its Geopier licenses, read more.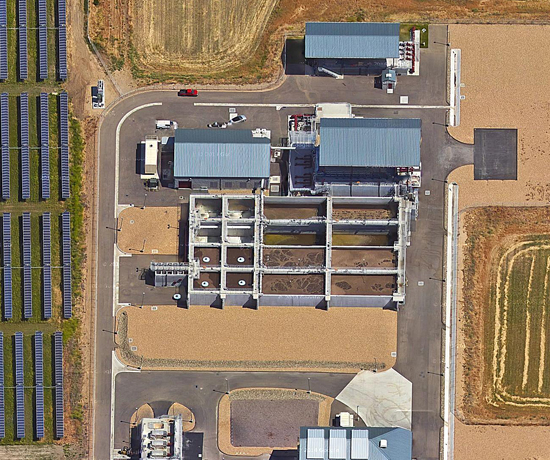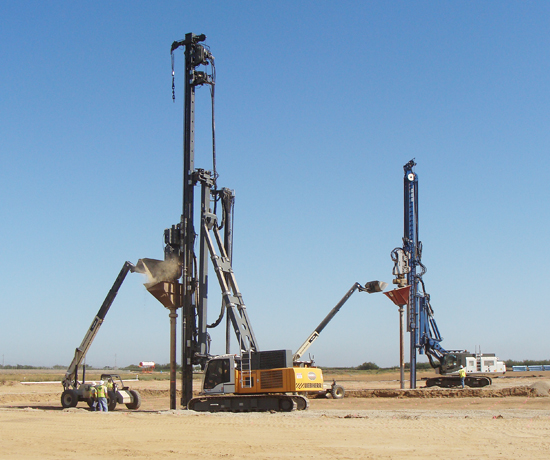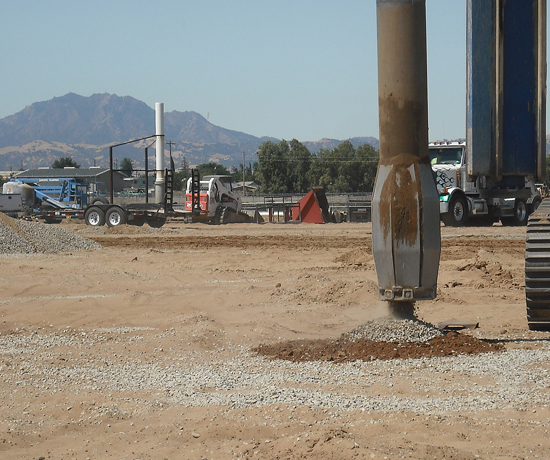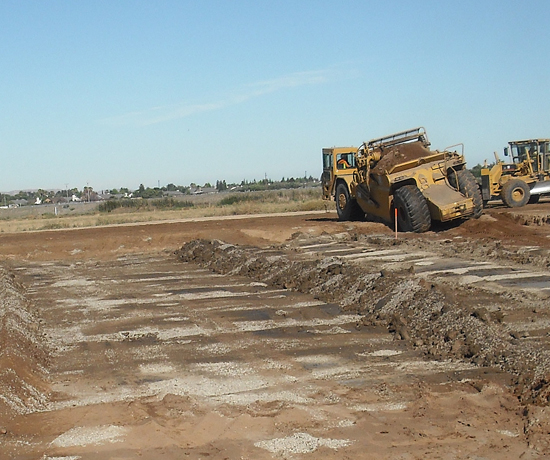 Soft/Loose Soil

Liquefaction
Ironhouse Sanitary District
Project Summary
The Ironhouse Sanitary District needed to expand its capacity to meet the needs of new development and growth.  ISD expanded its capacity to a 9-mgd wastewater treatment plant, which handles the wastewater from Oakley and Bethel Island in eastern Contra Costa County, California.  The site rests on the north side of Oakley close to the bay delta.  The soil conditions presented a particularly challenging aspect to the planned WWTP – the soil below was liquefiable.  The loose sand was encountered at depths of 14 to 18 feet.  Surface soil consisted of soft silty clay and sandy clay topsoil with ground water as close as 2 feet below the ground surface.  The geotechnical engineer had calculated that the loose sand could cause up to 4 inches of liquefaction settlement.
ISD needed ground improvement to mitigate liquefaction in the loose sand and to support foundations of the new heavy tanks and building loads.  Farrell collaborated with the design team and bid the project using the Impact system to increase the density of loose sand.  Post ground improvement CPT testing showed high increases in density of the loose sand.  CPT test qc values increased from unimproved 60 to 80 tsf up to the new improved values of 150 to 300 tsf.  The project was completed in six weeks with two crews working 10 to 12 hour days.  This project was featured in CE News in August 2010.

From September 1999 to July 2017, Farrell Design-Build designed and constructed aggregate pier 
systems

 for its projects under license from the Geopier® Foundation Company and some of these projects are shown here. Any Geopier® project shown is not meant to represent any current affiliation with Geopier Foundation Company. Geopier®, Impact® Pier, and Rammed Aggregate Pier® are registered trademarks of the Geopier® Foundation Company. For more information, please visit Geopier® History.
"This project was particularly challenging before vertical construction could begin with the loose sand conditions to depths of 30 feet. Farrell installed an innovative vibratory, displacement, ground improvement method to improve the density of the sand and increase the bearing capacity of the soil. Farrell used the displacement Rammed Aggregate Pier system known as Impact pier. It worked great."
Micah Addison
Western Water Constructors